Despite popular belief, men do not have to be hard to shop for. I didn't want to get all nitch on you and target the sports fanatic or Star Wars historian but I think these ideas can cater to a range of fellas.
How about a Spirited Cheers Flask to quench their thirst? Not saying they have a problem or anything, it doesn't HAVE to contain alcohol ya know? They can even keep it empty and just pretend. It looks cool! ;)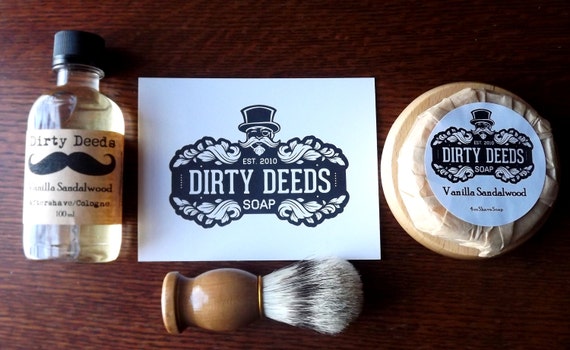 Maybe you know a guy who is letting their beard grow for November, that's cool, but it can get a little out of control if not groomed around the edges. Use the good stuff from Dirty Deeds Soap with yummy scents like Lavender Sage, Vanilla Sandalwood, Wintermint Ale, and more. Ladies like their men to smell good, not like cigarettes and sweat.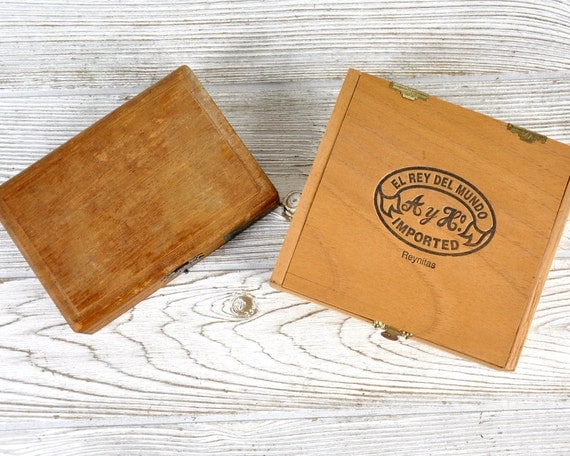 You can never go wrong with a cool Vintage gift. It's unique, has history, and can still be functional like these Vintage Wood Cigar Boxes from Haven Vintage.
A great practical gift for the man always on the go is a water bottle. I thought of this the other day when I saw Mike's water bottle in the refrigerator. He takes it to work with him everyday. I found a cool Harmony Water Bottle
from Wild and Wolf.
Feel like making a gift? A Beautiful Mess posted a really cool tutorial last week on how to make a Leather Mason Jar Sleeve.
And last, how about the gift that keeps on giving? I'm talking about a subscription box! They're not just for women. From Dollar Shave Club, NerdBlock to Mantry - there are so many options catering to different interests and lifestyles.
Check out my HOME Holiday Gift Guide I shared last week for more ideas!
*This post contains affilate links. If you click on a affiliate link and make a purchase, I may get a commission from that purchase.