I just totally made up a holiday. I'm sure there is some sort of "Coffee Day" on the calendar but I don't know when and I don't think it's today but what the hell.  I recently made an impulse purchase through Groupon.

It was a deal I could not resist, especially if it comes framed, ready to hang, and FREE SHIPPING!  It's up in my livingroom.  This is a 1922 advertisement for Victoria Arduino Espresso machines by Italian poster artists Leonetto Cappiello. He's known for some pretty iconic advertisements.
Back to coffee! I love it, I drink it every day. I have a "thing" about it. During the week I get a large cup on the way to work and drink it at my desk. I don't drink while walking down the street, I have to drink at my desk. On the weekends, I make coffee for myself (Mike doesn't drink it), but I only drink it when I'm sitting at my computer catching up on blog reads, editing pictures, working on the computer basically. I can't sit on my couch, watch the morning news and drink a cup.  Coffee=Work On Computer, that's just how it is for me.  I'll occassionally enjoy a cup at a friend's house when offered, I never say no.  I sometimes get an afternoon latte from the coffee bar at my job - do I have a problem? lol!
I'd love to have a wall space dedicated to my love of java - here are prints I've bookmarked on Etsy to enjoy for now.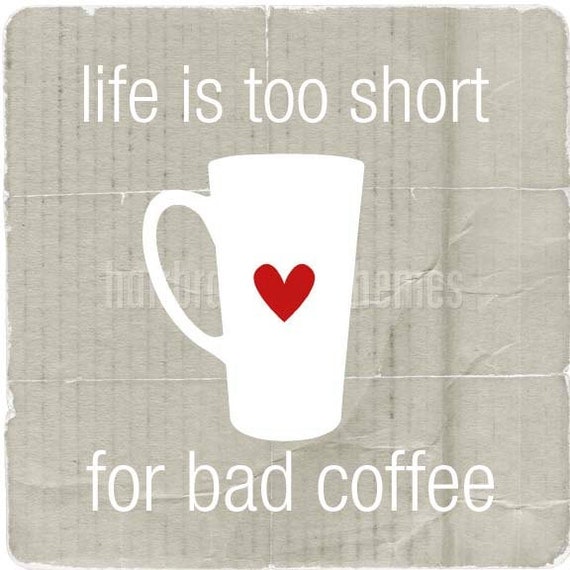 From Hairbrained Schemes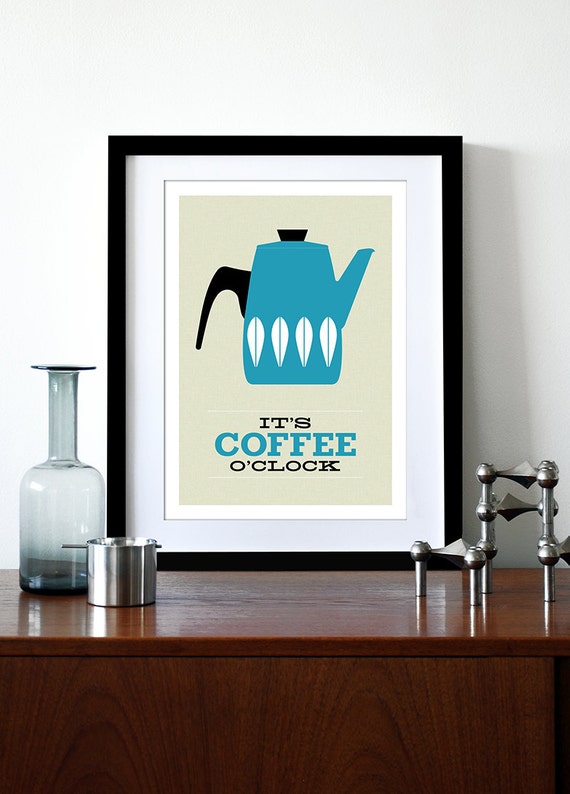 From Yumalum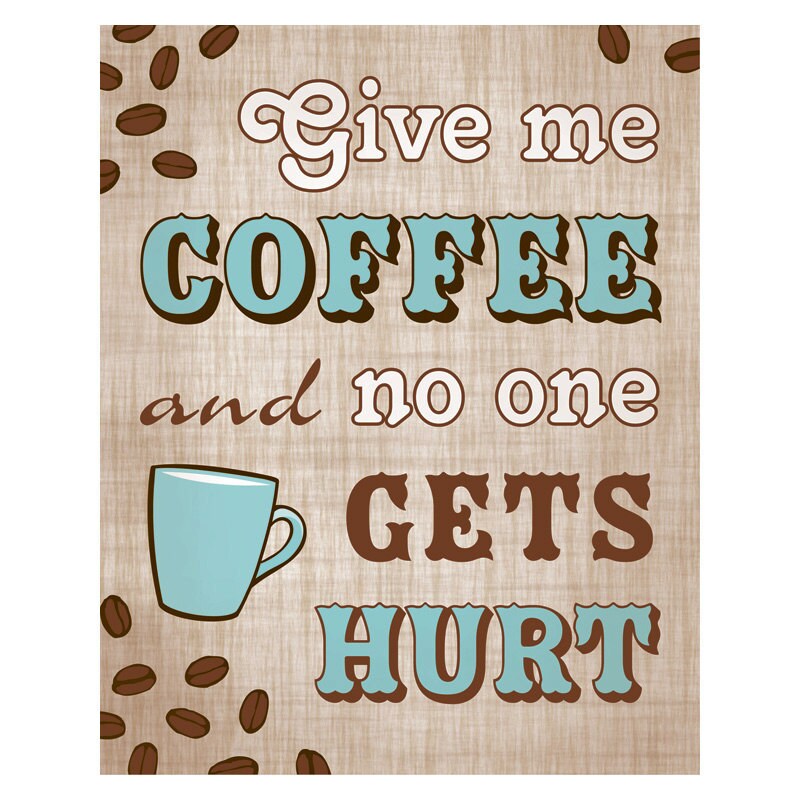 From Fay Street Studio