I have tried and tried to get into drinking tea with no luck. Even when I'm sick and my throat is soar, I would make some tea and it would just taste like dirty hot water. What's the big deal with tea?!?!?
I watched a show recently on The Cooking Channel about Caffeine (woohoo). Then they got to talking about tea. I've known about the health benefits of drinking tea, yadda yadda yadda, but it was still just hot dirty water. Then they spoke about Chai tea. I really like Chai Spice Lattes from Starbucks and Dunkin Donuts but I know it's hardly the same.  Anyway, this show sold me and decided to give tea another shot.
When I decide to try something, I hit up Facebook for suggestions and my FB friends usually come through.  I've known Lisa Fu from Pretty Stationery For Beautiful Souls for several years, back in the day when I was a member of the New York Etsy Team.   She recently launched a new business Joyful Hearts - Culturally Inspired Beverages and she offered to hook me up.  Hook me up she did!!!
I was expecting Lisa to send me to send some extra tea bags from her personal stash, I had no idea she started another business and Joyful Hearts was her baby! The shop just opened in January 2015.  What a treat! I received a bag of Sangeet Swculeet Vanilla Chai, Peppermint Herbal Tea, Golden Assam, and Genmai Cha.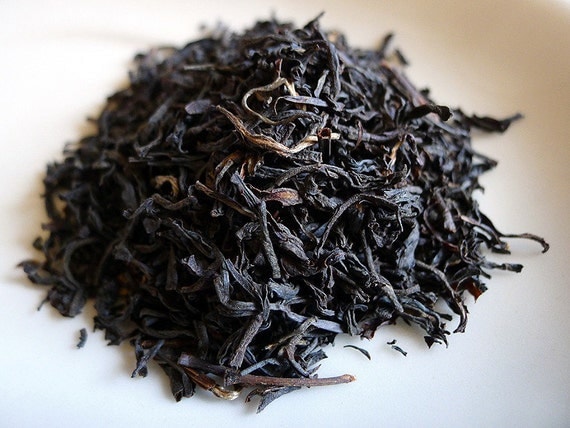 First I tried the Golden Assam Indian Loose Leaf Black Tea with milk and sugar one morning as she suggest it's good for energy.  You really get the rich flavor of the tea after you let it sit 3-5 minutes.  The Sweet Vanilla Chai took a little longer as it came as loose spices and not in packets but if you follow the instructions on the packet, it's well worth the wait...
She has so many great flavors I'm curious about trying like Cranberry, Coconut, Sweet Almond to name a few.  You can check out her selection at culturallyinspired.etsy.com. 
I also picked up a box of Stash's Chai Spice which I like to have in the afternoon when I start work. :) 
My oatmeal was pretty darn good too. It's becoming one of my favorite things to eat.  
Are you a tea drinker? What's your favorite tea to drink?